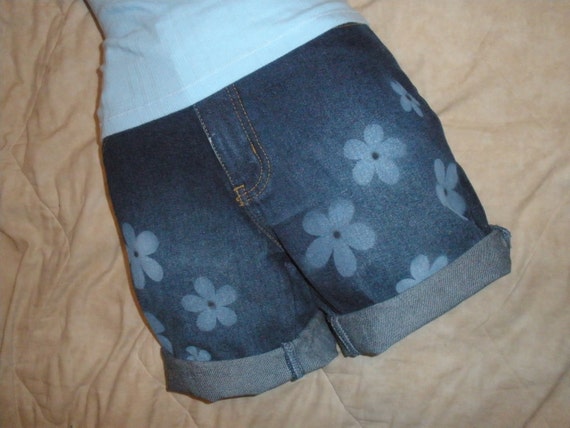 I Love Denim, Don't You? Check Out these Awesome and Unique Painted Cut Off Denim Jean Shorts.
These are some sweet and cute looking jean shorts to wear any where you fill like this summer. To the beach, on vacation or just hanging out. I believe you are going to have fun where these jean shorts out where ever you go.
Name of Jeans: Zana di
Size: 3
Color: Dark Blue Denim
Also Daisies have been paint on.
Machine Wash Safe.
Note: I can also customize a pair of your own jeans if you
like. Just convo me and we can talk about it.
Jeans are the only Item for sale in this photo.
Please if you have any questions feel free to ask. (
http://dimensionalvision.etsy.com
)
God bless, and Thank you for your time.