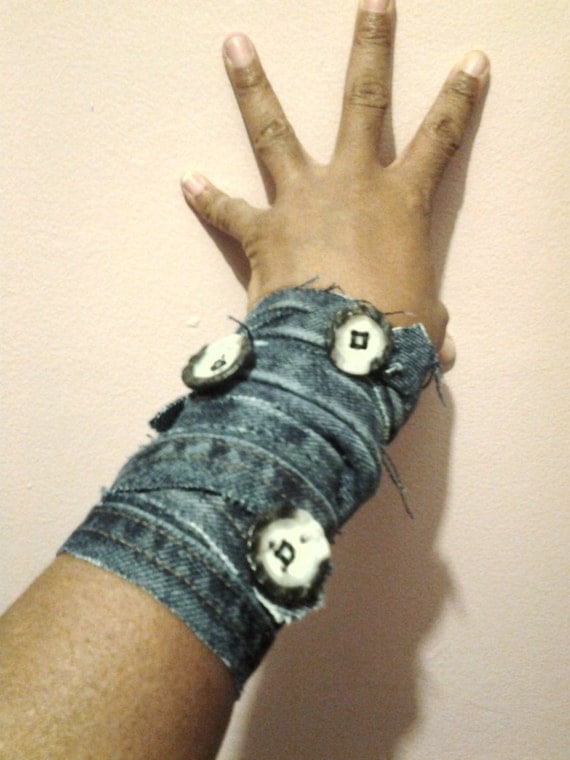 Uniquely Cut Dark Blue Denim Arm Cuff, Arm Band, Bracelet
I believe these attractive and unique looking denim arm cuff wraps are going to look great on the wrist of your arm. Also I have hand crafted this arm cuff out of a beautiful strong denim fabric, and embellished with attractive button that assist in closing the wrapped arm cuff around your arm. This amazing looking denim cuff is going to be a exciting piece of fashionable fabric jewelry to wear, and will look excellent on your wrist, and while being also fun to wear.
3 Unique Design Arm Cuffs with Buttons
Colors: Dark Blue
Material: Denim
Wrist Size: One Size Fit All ( Note: Cuff is Adjustable ).
NOTE: Arm Cuff is the only item for sale in photo.
If you have any questions, please feel free to ask. (
http://dimensionalvision.etsy.com
)
Thank you for your time, God bless you and yours, and have a beautiful positive day.